My Fellow Nebraskans:
This election season, I know you are bombarded with all kinds of political advertising. But I want to set the record straight.
My opponent, Brad Ashford, is being supported by millions from Speaker Nancy Pelosi's political committee and SuperPAC. They have flooded the airwaves with false information about my record on Social Security and Medicare. I want to give you the facts on my record.
I will always vote to ensure you receive your full Social Security and Medicare benefits. I oppose raising the retirement age for those on Social Security or anywhere near retirement age. Also, I oppose changing your Medicare benefits. A promise made is a promise kept. You've paid into the system your entire life and you deserve your full benefits.
I know how important Medicare is to our seniors; I see it every day. My father-in-law lives with me and is on Social Security and Medicare.
We need to ensure Social Security and Medicare is there for those who have paid into those programs. By making some minor adjustments for Social Security and Medicare for those who are under 30 years old, we will ensure that those vital programs will not go bankrupt for those who need it. My opponent's ads attack me for offering a solution to this important issue. Unfortunately, that's the Washington DC way, but that's not the Nebraska Way.
When I go to Washington, you can count on me to protect Social Security and Medicare and work every day to ensure that the program is sustainable. And I won't let political attack ads stand in the way.
Leaders solve problems, politicians demagogue them.
Sincerely,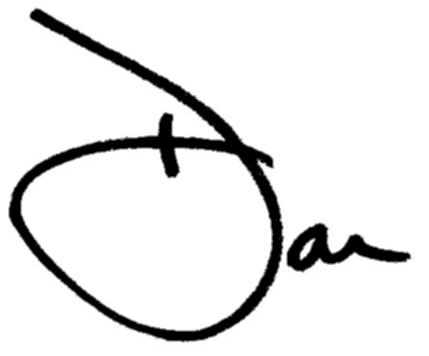 Don Bacon