In this Commitment 2016 special edition of KETV's Chronicle, Don Bacon speaks to KETV's Rob McCartney about his vision for representing Nebraska's 2nd Congressional District.
Today, the Don Bacon for Congress campaign released its sixth TV spot of the general election cycle. The ad is a testimonial from Joyce Stepanek, grandmother of Navy SEAL Caleb Nelson who was killed in Afghanistan.  
"I'm grateful to Joyce for her friendship and wise counsel.  Our nation owes a debt that can never be paid to families like hers," said retired Brigadier General Don Bacon.  "Joyce's grandson, Caleb Nelson, is a true American hero who made the ultimate sacrifice in order to fulfill the promises that our country was founded upon.  As leaders, we have a moral obligation to maintain those promises made to our citizens.  Obligations by our government, such as maintaining the solvency of Social Security, are not open to renegotiation.  Too many brave men and women have paid for those promises with their lives.  As your next Congressman, you can count on me to always do what is right and fight for our citizens, regardless of political gain.
My Fellow Nebraskans:
This election season, I know you are bombarded with all kinds of political advertising. But I want to set the record straight.
My opponent, Brad Ashford, is being supported by millions from Speaker Nancy Pelosi's political committee and SuperPAC. They have flooded the airwaves with false information about my record on Social Security and Medicare. I want to give you the facts on my record.
I will always vote to ensure you receive your full Social Security and Medicare benefits. I oppose raising the retirement age for those on Social Security or anywhere near retirement age. Also, I oppose changing your Medicare benefits. A promise made is a promise kept. You've paid into the system your entire life and you deserve your full benefits.
I know how important Medicare is to our seniors; I see it every day. My father-in-law lives with me and is on Social Security and Medicare.
We need to ensure Social Security and Medicare is there for those who have paid into those programs. By making some minor adjustments for Social Security and Medicare for those who are under 30 years old, we will ensure that those vital programs will not go bankrupt for those who need it. My opponent's ads attack me for offering a solution to this important issue. Unfortunately, that's the Washington DC way, but that's not the Nebraska Way.
When I go to Washington, you can count on me to protect Social Security and Medicare and work every day to ensure that the program is sustainable. And I won't let political attack ads stand in the way.
Leaders solve problems, politicians demagogue them.
Sincerely,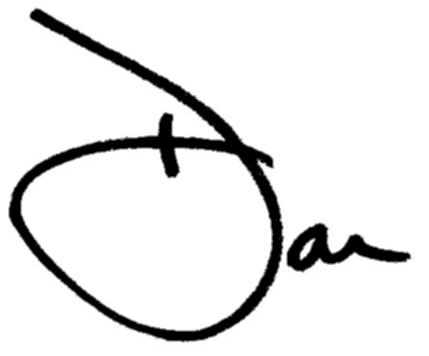 Don Bacon
Today, congressional candidate and retired Brigadier General Don Bacon received the endorsement of Omaha Mayor Jean Stothert.  Mayor Stothert is serving her fourth year in the office and is the city's first woman to be elected as Mayor.
"I am proud to endorse Don Bacon for the United States Congress. As an Air Force General, Don has the national security expertise that is needed during a time when this country faces threats from every corner of the globe," said Mayor Jean Stothert.  "I am confident that when Don is elected, he will tackle Washington's out of control government spending and fight to reduce taxes so that Nebraskans can keep more of their hard earned money.  General Bacon was a strong leader in the military and I have no doubt he will be a strong leader in Congress."
"I thank Mayor Jean Stothert for her trust and endorsement.  I also thank her for her strong leadership as the Mayor of our largest city in the state," said General Don Bacon.  "I've studied leadership my whole adult life, and worked with many superb leaders during my three decades in the Air Force. Jean Stothert leads with character, strong vision, and a tremendous work ethic. Omaha is the best place to live in our nation and she continues to make it even better."
Monday, October 17, 2016 – Today, the Don Bacon for Congress campaign released its fifth TV ad of the general election cycle.
The ad highlights Brad Ashford's shocking debate meltdown where he admitted he did not know that Bellevue was on the ISIS "kill list." Whether it is a direct threat or the possibility of an ISIS-inspired lone wolf attack, Nebraska leaders need to take all threats seriously. Unlike Brad Ashford, retired Brigadier General Don Bacon has the knowledge and experience necessary to keep Nebraskans safe. 
"How can Nebraskans expect Brad Ashford to keep them safe when he didn't even know ISIS was targeting his own backyard?" says Camille Gallo, spokesperson for Don Bacon for Congress.  "Nebraskans deserve a leader like Don Bacon, who recognizes the threats facing this country, not someone like Brad Ashford, who is oblivious to them."
Thursday, October 13, 2016 – Today, the Council for Citizens Against Government Waste Political Action Committee (CCAGW PAC) announced its endorsement of General Don Bacon for election to the House of Representatives from Nebraska's 2nd Congressional District.
General Bacon is challenging Rep. Brad Ashford (D-Neb.).  CCAGW PAC based its endorsement of Gen. Bacon on his answers to the CCAGW PAC 2016 Candidate Questionnaire, which were consistent with the organization's principles and in harmony with CCAGW PAC's support for fiscal restraint and opposition to costly government mandates and regulations.  The candidate questionnaire can be found online atwww.ccagwpac.org/questionnaire.  Rep. Ashford's lifetime rating is only 32 percent.
CCAGW PAC Chairman Tom Schatz said, "I urge Nebraskans to vote for Gen. Bacon on November 8 so that he may join the fight to restore accountability and fiscal discipline to the nation's capital."
CCAGW PAC is affiliated with the Council for Citizens Against Government Waste, a 501(c)(4) organization.  CCAGW PAC's mission is to support political candidates who will fight to eliminate waste, fraud, and abuse in government and represent the best interests of taxpayers.
Thursday, October 13, 2016 – Today, Retired Brigadier General Don Bacon announced that fourteen additional Nebraska Sheriffs have joined Douglas County Sheriff Tim Dunning and Sarpy County Sheriff Jeff Davis in officially endorsing his bid for Congress. Douglas County Sheriff Tim Dunning, Sarpy County Sheriff Jeff Davis, and Washington County Sheriff Mike Robinson were on hand for the press conference.
"The minute I met Don Bacon, I saw a leader who was willing to take a stand," said Sheriff Tim Dunning.  "That impressed me and I was immediately on board. During a recent debate, General Bacon asked Brad Ashford if he was aware that Bellevue was one of the targets on an ISIS kill list.  Everyone watching the debate saw the deer in the headlights look on Brad Ashford's face. Considering the wide news coverage of this issue, it was shocking to realize that our representative was completely unaware and that he isn't paying attention.  Under Don Bacon's leadership, we can rest assured that he will always be up to the task when it comes to serious threats to our community."  
"I am here today representing a larger group of Sheriffs from across Nebraska in supporting Don Bacon," said Sheriff Jeff Davis.  "When Brad Ashford was Chairman of the Judiciary Committee in the Unicameral there were problems that the legislature was aware of regarding corrections that could have been addressed.  Under Brad's leadership nothing got done. Now, he is in Washington voting to close GITMO.  Public safety is everybody's job and under Don Bacon we will get the job done."
"Law enforcement has been under attack," said Sheriff Mike Robinson. "When I hear the rhetoric coming from the Clinton campaign and the silence of Brad Ashford, I had to get involved.  Our officers are protecting the public and they deserve support.  Don Bacon is the type of leader who will support our law enforcement community." 
"I appreciate the 16 Sheriffs who have come forward to support me and I appreciate the job they are doing in protecting Nebraska," said General Don Bacon.  "These law enforcement professionals protect and serve over 875,000 of our fellow citizens.  They and their deputies put their lives on the line every day and I am proud to stand side by side with them." 
The sixteen Sheriffs supporting Don Bacon include:  
Burt County Sheriff Bob Pickell, Butler County Sheriff Marcus Siebken, Cass County Sheriff Bill Bruggemann, Cedar County Sheriff Larry Koranda, Colfax County Sheriff Paul Kruse,  Cuming County Sheriff Brad Boyum, Dakota County Sheriff Chris Kleinberg, Dixon County Sheriff Don Taylor, Dodge County Sheriff Steve Hespen, Douglas County Sheriff Tim Dunning, Madison County Sheriff Vern Hjorth, Pierce County Sheriff Rick Eberhardt, Sarpy County Sheriff Jeff Davis, Saunders County Sheriff Kevin Stukenholtz, Sioux County Sheriff Chad McCumber, and Washington County Sheriff Mike Robinson
Don Bacon previously received the endorsement by the State Troopers Association of Nebraska.
Thursday, October 13, 2016 – Today, congressional candidate General Don Bacon released his fourth TV spot for the general election.
The ad highlights General Bacon's plan to shake up Washington, which will protect social security, balance the budget, create jobs, and protect Nebraskans.  Don Bacon is a political outsider and a proven leader who will fix the problems caused by career politicians.
"Career politicians, like Brad Ashford, have run amok in Washington and it's time for a real leader like General Don Bacon to fix that," says Don Bacon for Congress Spokesperson Camille Gallo. "Don has a plan to shake up Washington that includes fighting ISIS, creating jobs, and protecting social security. General Bacon will provide the leadership needed at a time when the stakes couldn't be higher."
Today, James Frazee, Co-Chair of Bacon Veterans Coalition, condemned Brad Ashford's shocking admission, during the KMTV debate that he did know that Bellevue is on the ISIS 'kill list:
"Brad Ashford should be ashamed of himself for not knowing Bellevue, a town in his own backyard, is on the ISIS 'kill list.' It's shocking that a member of the House Armed Services Committee would have no clue about this.  Brad Ashford made it very clear that General Don Bacon was the only person on that stage last night that knows how to defend Nebraska and the country."
Over seventy local veterans from all branches of the Armed Services serve on the Bacon Veterans Coalition.  Co-Chair James Frazee was deployed to Iraq during OIF while in the Air Force and served as an Intelligence Analyst.
OMAHA – Retired Brigadier General Don Bacon, candidate for the United States Congress, will be joined by Sheriff Mike Robinson, Sheriff Tim Dunning, and Sheriff Jeff Davis for a special announcement on Thursday, October 13th, at 3:30 p.m. at the FireGuard headquarters. 
WHAT: Announcement with Sheriff Mike Robinson, Sheriff Tim Dunning, and Sheriff Jeff Davis
WHEN: Thursday, October 13, 2016, 3:30-4:00 PM
WHERE: FireGuard, Inc., 4404 South 76th Cir, Omaha
RSVP: Email Camille@2016.teambacon.us
For additional information on this event, please contact Don Bacon for Congress campaign, 402-506-5646