Thursday, December 1, 2016 – (Omaha, NE) The following is a statement by Congressman-Elect Don Bacon regarding President-Elect Donald J. Trump's intention to nominate General James Mattis. General Mattis is a retired United States Marine Corps general who last served as the 11th commander of United States Central Command from August 11, 2010 to March 22, 2013.
"I applaud the President of the United States' selection of General Mattis to be our next Secretary of Defense.  I have watched General Mattis successfully lead our forces in the Middle East in various capacities and I have the utmost respect for him.  He's not only a brilliant warrior, but he is an incredible intellectual who has the ability to inspire our military servicemen and women to achieve greatness.  He's one of the very best military leaders our country has produced," said Congressman-elect Bacon.
Tuesday, November 29, 2016 – (Omaha, NE) The following is a statement by Congressman-Elect Don Bacon regarding President-Elect Donald J. Trump's intention to nominate Congressman Tom Price. Representative Price is a physician and the U.S. Representative for Georgia's 6th Congressional District, as Secretary of U.S. Health and Human Services.
"A practiced physician, Rep. Tom Price has the skills and experience that will enable him to lead as Secretary of the Department of Health and Human Services.  He has the clear vision that is needed as we prepare to repeal and replace the Affordable Care Act.  Rep. Price has worked tirelessly since 2009 to find and implement new healthcare reforms that will provide better access and rates for patients. Congratulations to Rep. Tom Price and his family, he is the best choice for fixing our healthcare system," said Congressman-elect Bacon.
Congressman Price campaigned for Bacon in Omaha in October 2016.
Tuesday, November 1, 2016 – Today, congressional candidate General Don Bacon released the following statement on the DCCC's latest attack ad that completely lies about his position on women's healthcare: 
"Nancy Pelosi and Brad Ashford's latest attack ad is as desperate as it is disgusting," says General Don Bacon. "The importance of preventative care is an issue that my family and I care deeply about.  I lost my sister Beth to breast cancer when she was just 39 years old. Not only was she a wonderful sister, but she also introduced Angie and I, and was the maid of honor at our wedding.  Her loss was the most heart breaking event in my family's life, and ten years later I still mourn her passing.  Earlier screenings and care could have saved her life and I want to prevent the tragedy that struck our family from happening to others."  
Monday, October 31, 2016 – Today, congressional candidate General Don Bacon requested a meeting with Congressman Moulton to discuss veterans' issues:
"Although Congressman Moulton and I belong to different political parties, I wanted to see if he had time to meet with me about the critical issues facing our veterans," says Don Bacon.  "If elected, I will be the most senior or second most senior military veteran serving in Congress and I will use that experience to be the strongest advocate for these issues. I'll fight for VA reform, which would include increasing access to care in local communities, holding VA employees accountable, and shortening wait times. Nothing is more important than ensuring our veterans have access to the care they deserve. It's critical that we put these brave men and women ahead of partisan politics."
Saturday, October 29, 2016 – Today, the Don Bacon for Congress campaign released the following statement on Brad Ashford's latest TV spot complaining about attack ads:
"It's pretty hypocritical for Brad Ashford to look Nebraskans in the eye and decry attack ads when Nancy Pelosi and her cronies have spent at least $2 million dollars spreading lies about General Don Bacon on his behalf," says Camille Gallo, spokesperson for the Don Bacon campaign. "If Brad Ashford has such a problem with this, he should tell Nancy Pelosi and her pals to remove their disgraceful ads designed to frighten senior citizens by lying about Don Bacon's stance on social security and Medicare."
Today, the Don Bacon for Congress campaign released the following statement on the FBI reopening the investigation into Hillary Clinton's emails:
"The FBI's decision to reopen an investigation into Hillary Clinton's secret email server raises serious questions about whether she is really fit to hold the highest office in the country," says Don Bacon for Congress spokesperson, Camille Gallo. "Since Brad Ashford has been a loyal supporter and a proud leadership team member of her presidential campaign, 2nd District families deserve to know if he still stands behind this scandal-ridden candidate, who has treated our national security with total disregard. Luckily, in 11 days Nebraskans will be able to vote for General Don Bacon who will be an independent leader in Congress and always put the best interests of 2nd District families first."
My Fellow Nebraskans:
This election season, I know you are bombarded with all kinds of political advertising. But I want to set the record straight.
My opponent, Brad Ashford, is being supported by millions from Speaker Nancy Pelosi's political committee and SuperPAC. They have flooded the airwaves with false information about my record on Social Security and Medicare. I want to give you the facts on my record.
I will always vote to ensure you receive your full Social Security and Medicare benefits. I oppose raising the retirement age for those on Social Security or anywhere near retirement age. Also, I oppose changing your Medicare benefits. A promise made is a promise kept. You've paid into the system your entire life and you deserve your full benefits.
I know how important Medicare is to our seniors; I see it every day. My father-in-law lives with me and is on Social Security and Medicare.
We need to ensure Social Security and Medicare is there for those who have paid into those programs. By making some minor adjustments for Social Security and Medicare for those who are under 30 years old, we will ensure that those vital programs will not go bankrupt for those who need it. My opponent's ads attack me for offering a solution to this important issue. Unfortunately, that's the Washington DC way, but that's not the Nebraska Way.
When I go to Washington, you can count on me to protect Social Security and Medicare and work every day to ensure that the program is sustainable. And I won't let political attack ads stand in the way.
Leaders solve problems, politicians demagogue them.
Sincerely,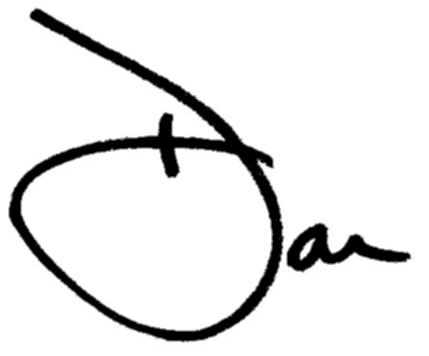 Don Bacon
Monday, September 19, 2016 – Republican congressional nominee, retired Brigadier General Don Bacon issued the following statement in response to Sunday's terrorist attacks in New York, New Jersey, and Minnesota:
"I pray for the swift recovery of all those injured in these attacks, and for their families and loved ones. These terrorist attacks are a true horror that have breached our shores and the repressive ideology they bring must be met with a firm hand and swift justice. Their objective is to breed fear at the cost of innocent lives and we must not back down from this new face of terror.
We must remain vigilant during these times, we must project strength. There are perils that exist in this world and our communities are in grave danger to this blight upon the free world. This ideology that holds in contempt much of the human race is one that must be answered by the free people of this world.
A storm now moves upon our horizon, these attacks will not be the last, but the determination of the American people will always persevere."
Friday, September 16, 2016 – Today in the Omaha World Herald, Brad Ashford and his campaign once again tried to explain away his inconsistent pattern on votes concerning national security. Ashford admits to changing his mind on GTMO. While he now supports keeping it open, his campaign has stated that the previous votes for keeping GTMO "went too far" – the usual Ashford contradictory statements.
FACT: Brad Ashford claimed that we have "turned the tide" against ISIS. This statement was published on the same day that 49 Americans were killed by a homegrown terrorist who pledged allegiance to ISIS. Later that same week, CIA Director John Brennan described ISIS as a "formidable, resilient and largely cohesive enemy" whose numbers "far exceed what al Qaeda had at its height." He also went on to say that our "efforts have not reduced the group's terrorism capability and global reach."  Source: Omaha World Herald, June 12, 2015
FACT: Upon Brad Ashford's first trip to the Middle East as a Congressman he was reported as saying that "the global war on terror is the new reality." This was said despite the fact that the war on terror has been a reality for service members for over a decade. Source: Omaha World Herald, February 20, 2015
Noting that "he doesn't regret his previous votes," Ashford explains away his flip-flopping by talking about how his thinking has evolved and that he has now received briefings that have altered his positions. His statements reveal two frightening possibilities. Either Brad Ashford is just extremely naïve about our national security or he sees these issues as nothing more than political bargaining chips to be brokered for personal gain. While this might explain his three votes against and one vote for GTMO, it raises serious alarm about his readiness to lead on these critical issues.
"Our national security is too important to rest in the hands of someone who has not given up his training wheels. Now more than ever, we need leaders with real experience who have an acumen for facing America's adversaries," said Don Bacon.
Tuesday, August 2, 2016 – This afternoon, the Ashford Campaign demanded Don Bacon denounce attacks on Gold Star families.  Don Bacon issued the following statement in response:
"I have been to 10 homes to inform families of the loss of their loved ones. I have seen the pain, suffering, and cost firsthand.  There are few who can truly understand the sacrifice of Gold Star families, for they have given more than most to protect this country.  For this, we owe them our heartfelt gratitude and the unconditional support of the nation.
Mr. Trump's comments were inappropriate and unacceptable.
Mrs. Clinton has habitually lied for sixteen months regarding her classified emails and did so again last Sunday.  She lacks integrity and Ashford should step down as her Nebraska Presidential Campaign Co-Chair.
Both presidential candidates, as well as Brad Ashford, should focus on critical issues such as our national security and the massive debt crisis and less on personal attacks on each other and their supporters.  In my nearly 30 years in the Air Force it was important to make one's point in a civil way, and focus on the key issues at hand."